Agent Spotlight - Mike Young
Posted by Team Hensley on Monday, September 27, 2021 at 9:35 AM
By Team Hensley / September 27, 2021
Comment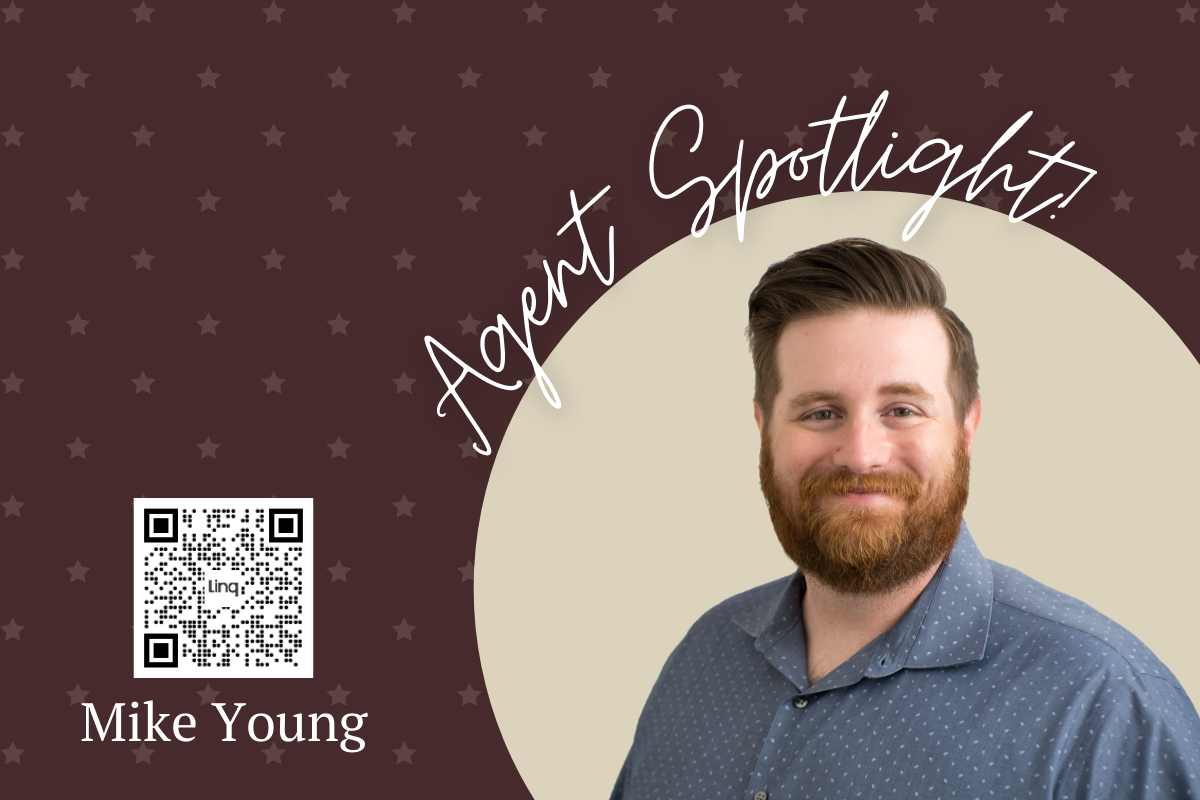 Mike Young currently leads our buyer's agent team and has been an integral part of Team Hensley Real Estate. He is a phenomenal Realtor® because of his background working with investment properties, his compassion, and the thorough service he gives every client. We had the privilege of sitting down with Mike and asking him some questions earlier this week so you all can learn more about him and his Real Estate career.
TH: What were you doing before Real Estate?
MY: Before Real Estate I worked in Fire & EMS in the Hanover/Caroline area. As a Paramedic, I volunteered with several organizations as well. One of my favorite positions during my time in the field was working on the NICU/PICU outpatient teams for some of the area's most prominent Neonatal and Pediatric intensive care units. We would travel across the state to local and community hospitals and bring at risk patients back to facilities that provided a higher level of care for their specific needs.

TH: Why did you decide to become a REALTOR?
MY: I've always had a passion for serving the community! When my time in emergency medicine ended due to an injury, I wanted something that allowed me to have a similar level of impact as the work I was doing. I'm the type of person who never wants to have their hands empty. I like to stay busy all the time! Because of this, I renovated and resold houses in my spare time long before I entered Real Estate myself. It was through my existing connections, knowledge, and skillset in that area that made Real Estate the natural next step for me.

TH: How would you describe your time as a REALTOR in the Richmond Market?
MY: Ever changing and always an adventure. It's surprising how quickly a market can change, and it's been an interesting journey watching ours shift over the years. I think one of the challenges in Real Estate that interests me the most is how much the market keeps you on your toes and forces you to adapt quickly in new situations. What worked to get a client a house last month might not necessarily be the same thing that works today.

TH: What are some of your favorite things to do in Richmond that you think are "must-sees" for new residents?
MY: I'm a huge music fan, so Richmond is an amazing place for me because there is a thriving music scene here! There are always concerts to enjoy at Brown's Island, The National, The Broadberry, and so many other venues. I also love how much natural beauty we have in our city. If you ever get a chance to hike over to Belle Isle and enjoy the walking trails, or some sunbathing on the rocks, you'll see what I'm talking about. It's astonishing that I can feel so close to nature in the middle of a city.

TH: What would be the best advice you would give to a first-time homebuyer?
MY: Ask questions! One of the core components to our process here is sitting down with every client for a buyer's consultation. We spend as long as you need going over the contracts, the process, the checks you have to write, and when you have to write them. One thing I hear frequently from new clients is "this might be a dumb question, but..." There are no dumb questions! If it's concerning you or doesn't make sense, let's take the time to walk through it and make sure you have a clear picture. We're working with clients on the biggest financial decisions they'll likely make in their entire lives. We want to set them up for success by giving them all the information possible to make the best decision.

TH: What would be the best advice you would give to a repeat homebuyer?
MY: Don't assume things are the same as last time. By and large once you have a few Real Estate sales and purchases under your belt, you'll understand the meat and potatoes of the process fairly well. That don't doesn't mean that process hasn't changed while you were away. For instance, the purchase agreement we use here in Central Virginia had new verbiage added recently about a different method to satisfy the home inspection contingency. Make sure you're as well informed as you can be so that you have those new tools in your tool belt when it comes time to negotiate.