Brokerage Spotlight - Liz Moore & Associates
Posted by Team Hensley on Friday, August 24, 2018 at 8:00 AM
By Team Hensley / August 24, 2018
Comment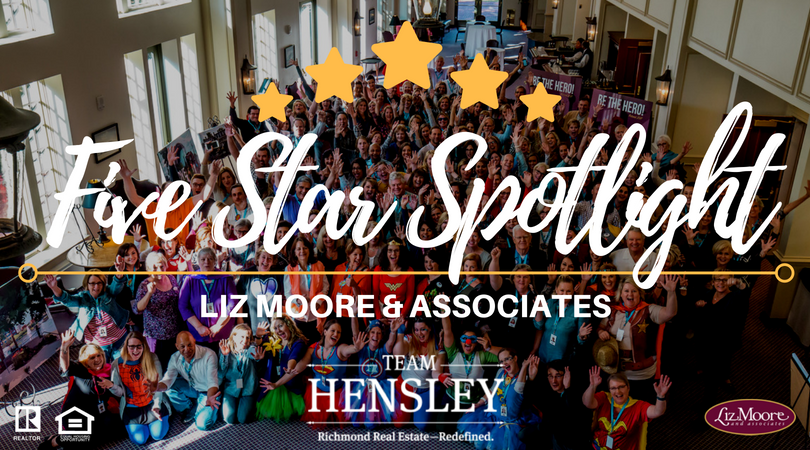 Behind every great REALTOR® is a supportive brokerage. Let us explain the system briefly. For a REALTOR® to sell houses, they must hang their license at a brokerage. A typical brokerage is run by the following:
A Broker who ensures that all of the agents are abiding by state and national laws, handles transaction disputes with other brokerages, and keeps operations running smoothly.
Support Staff that assists the broker with operation management and helps real estate agents with marketing, compliance, scheduling, and other administrative tasks.
And REALTORS® and real estate teams of course!
At Team Hensley, we are thankful to hang our license with such an amazing brokerage, Liz Moore & Associates. If you haven't heard of them, Liz Moore & Associates has offices in Newport News, Williamsburg, and most recently, Richmond! Our Team Leader, Annemarie Hensley, was actually part of the reason this brokerage opened an office in RVA. She and Tonya Morrow, the current Managing Broker of the Richmond office, met with Liz Moore in 2016 and the rest is history!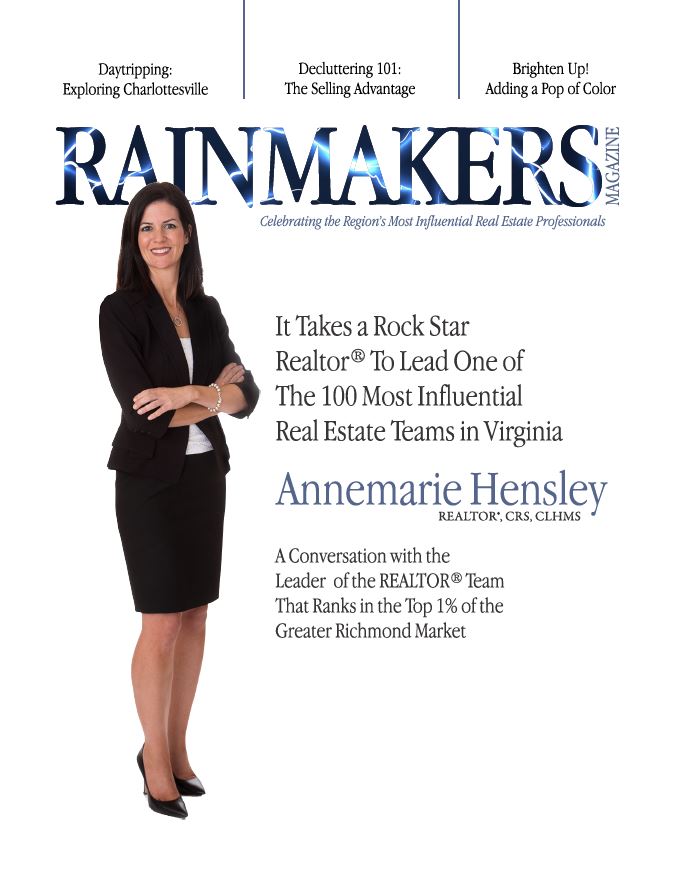 Liz Moore & Associates Principal Broker, Liz Moore, sought out to create a real estate agency unlike any other. After seeing so many of the same impersonal, dull, and boring practices throughout other real estate brokerages, she knew it was time to create a true boutique real estate agency built on true relationships, innovation, love, and a sense of purpose. You can see the passion in Liz Moore & Associates' mantra, "Love Where You Live"! Not only does this brokerage have their moral compass pointed in the right direction, but they are truly a full-service brokerage. They support their REALTORS® significantly more than the average brokerage. This allows their REALTORS® to do what they do best, help people like you with their real estate transactions! For example, Liz has developed a "No Surprises" policy for each of it's listings. That means on all of their real estate agents' listings, they order for their clients at their expense, an up-front market evaluation by an licensed appraiser and a home inspection by an independent home inspector...all before your home is officially placed on the market!
Team Hensley Real Estate hangs our license at Liz Moore & Associates because we share the same passion as they do. We truly care about our clients and see it as our purpose to help them in one of the most important transactions of their life, buying or selling their home! We have implemented their "No Suprises" policy into our seller marketing along with various other strategies to help you sell your home for top dollar! In fact, this year our homes have sold for an average of 99.8% of asking price. When looking for a REALTOR®, it's also important to ask about their brokerage and what kind of support they have. We may be biased, but there's no competing with a REALTOR® or real estate team from Liz Moore & Associates!