Finding and Remodeling Your Accessible Dream Home
Posted by Team Hensley on Monday, March 9, 2020 at 8:26 AM
By Team Hensley / March 9, 2020
Comment
Finding and Remodeling Your Accessible Dream Home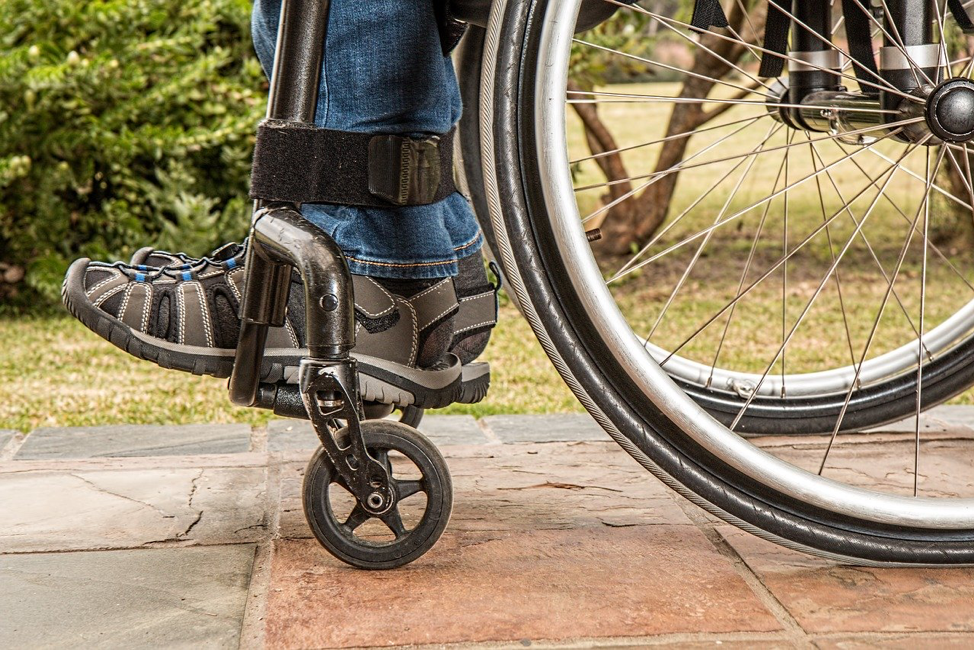 Photo by Pixabay
House hunting can be a challenge, especially if you're looking for an accessible home. You want to find the perfect house that meets all the needs of your family while matching your personality and style. If you're searching for an accessible home, find a REALTOR® who understands your specifications, and don't be afraid to make a few modifications to your home to tailor the house to your needs.
Know Your Budget
Before you start your search for the perfect home, determine your budget. Many homeowners choose to put down 20-25% as the down payment, but if you have a great credit score, you have several low or no down payment options. When calculating your budget, plan to spend approximately 30% of your total income on housing. This should include your mortgage payments, utilities, and other costs such as maintenance, property taxes, and homeowners insurance.
Hire a REALTOR®
When searching for an accessible home, having a REALTOR® like us is the key to finding your dream home. We understand the market, and will help you find the best deal on your home. Be sure to explain your needs, such as proximity to public transit routes, or a large and accessible bathroom. Not only will a REALTOR® show you homes that match your criteria, we'll help you through the process of applying for mortgage pre-approval, help you craft a great offer once you've found a home you love, and assist you in the negotiation process. When hiring a REALTOR®, it's good to interview at least three candidates. Always make sure you hire a real estate agent who really understands you and your needs.
Know Your Rights
According to the Fair Housing Act, you have the right to an accessible home. REALTORS®, lenders, and home sellers can't discriminate against you on the basis of your abilities, and you have the same right to comfortable housing as every other American. Qualification terms can't be altered, fees are not to be raised, and terms of conditions should remain the same. You also have the right to make accessible modifications to the house and the property, such as installing an exterior ramp or remodeling the kitchen.
Choosing the Right Neighborhood
When looking for your new home, location really is key. Choosing the right neighborhood or city can make you either love or hate a home, so don't just shop for the house, shop for the perfect neighborhood. Make sure you live in an accessible part of town, where you can easily navigate sidewalks and streets, and where the local stores are accessible. Check for accessibility ramps, curb ramps, buildings with lifts, and stores with step-free entrances.
What to Look For in an Accessible Home
Research the types of homes in the location you want to live in, and see how they're priced. In Richmond, the average sale price of homes is currently $229,000. Ideally you'll want to buy a house that's under budget, so you'll have some funds left over for modifications. When looking for an accessible home, focus on single-story homes that will be easier to navigate. Take a close look at both the kitchen and the bathroom, and look for accessible features like wide doors, lower counters, and open floor plans.
Modifying Your Dream Home
Most homes will not be perfectly matched to your unique abilities and disabilities, so you may need to make a few small modifications before you move in. If the home has wide doorways and ample floor space, you can add the accessibility features you need such as a large shower that can be used while seated, or a lowered sink in the kitchen. Consider replacing door knobs with door handles, and adding an entrance ramp to easily access the home (which can cost $1,500 to $3,250 on average).
Finding an accessible home may take some extra time, but with a bit of patience and persistence, you'll soon find the home of your dreams. Choose the right neighborhood, and leave some room in your budget for a few modifications that will turn your new house into your dream home.
Looking for an accessible home now?
Fill out this form below with your criteria and one of our agents will be happy to set you up on a free home search!