How to Maximize Space in a Small Apartment
Posted by Team Hensley on Wednesday, July 17, 2019 at 9:55 AM
By Team Hensley / July 17, 2019
Comment
How to Maximize Space in a Small Apartment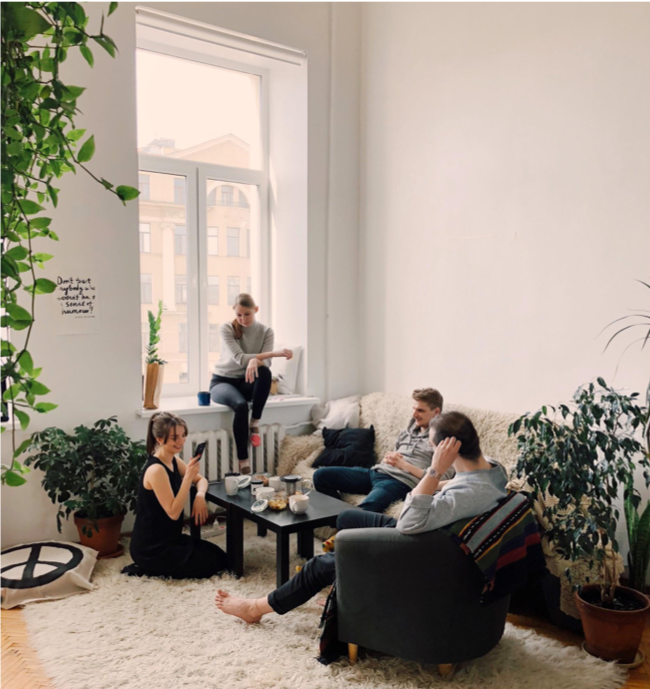 If you have ever lived in a small apartment, then you know how important it is to take advantage of every inch of space. It can feel like an impossible task to make a tiny apartment not feel claustrophobic, but it can be done. Learn how to make your apartment instantly look more spacious with these five tips.
Nix the Clutter
The less floor you can see, the more cramped your apartment is going to feel. One of the easiest ways to create more space in your home, is to get rid of unnecessary things. Along with decluttering your life, embracing a minimalist style will create the illusion your apartment is bigger than it actually is. Not to mention, research shows the amount of clutter in your home is directly correlated to stress levels—the more clutter, the more stressed you feel.
Additionally, over doing it is another mistake many people make when deciding how to accessorize their living space. More is not always better (especially when your space is limnited in the first place). Too many small and medium size pieces of furniture around your house will actually make it feel smaller and crowded. As you clear out clutter, begin to think about what aspects of your home you will use the most. Once you have decided your needs, decide how much square footage to dedicate to each portion of the room.
Trick Your Eye
Did you know that you can create the illusion of more space through the use of certain decorations? Mirrors will be your best resource for creating the appearance of more space. Reflective surfaces can be used to make a room look wider and taller due to the light and airy vibe it gives off. Another great tactic is to use a neutral palette to decorate your apartment space. If you have a good design eye, you can take advantage of choosing one wall to have a statement color with a piece of furniture to open up the room even more. The last trick we have up our sleeve for creating a more inviting apartment is to go vertical. Use wall space for linear shelving and art work to bring your guests' eyes higher and create the appearance that your ceilings are taller than they actually are. Not to mention, the more you take advantage of wall space, the more you keep items off the floor.
Highlight Statement Pieces
Proportions are very important in a small space. It is much better to have one large statement piece of furniture in a room, in lieu of, multiple tiny pieces. An example of this would be having one large couch, instead of a bunch of chairs scattered around the room. Investing in one functional piece that acts of the focal point of a room takes up way less space then having additional clutter throughout your home. If the goal is to make your apartment feel bigger then this is a great tool to take advantage of.
Keep in mind, when it comes to a small square footage, quality far outweighs quantity. If your statement piece is a bed or couch then you can easily elevate it with large decorative pillows or your favorite throw blankets. No matter what your design style is, these tips will get you one step closer to creating your ideal living space even in the smallest of apartments!
Are you tired of apartment life? Use the contact form below to learn how you can use your rent money to buy a home that you own!